Selected for you
Scarlino (Grosseto)
From 140.00 € (per Room per Night)
In the coast of Maremma, between pristine beaches and blue seas, coves and wild cliffs, medieval towers and lush...
»»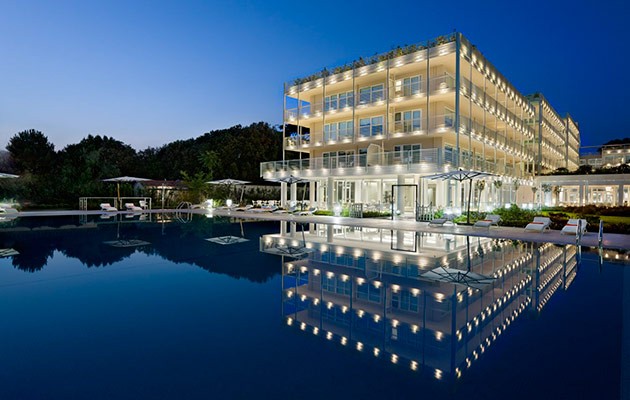 Camaiore (Lucca)
From 139.00 € (per Room per Night)
The prestigious Versilia Lido | UNA Esperienze is located in Lido di Camaiore, just 30 metres from the beach and a...
»»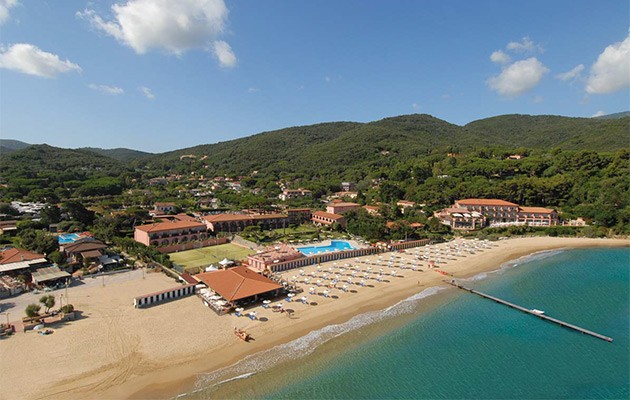 Isola d'Elba (Livorno)
From 189.00 € (per Room per Night)
Overlooking the golden bay of Procchio, the Hotel Del Golfo is located directly on the beach and has, therefore, an...
»»

Suggested for Beach Holidays
Tuscany Beach Holidays
Tuscany Beach Holidays: discover the Tuscan coast and archipelago
Besides its marvelous and unique cultural and historical heritage, Tuscany is also a rugged and wild coastal region. The region that gave birth to the Renaissance has indeed 400 miles of coastline, 19 Tuscan beaches have been awarded with the "Bandiera Blu" (English: the Blue Flag) and the famous Italian guide "La Guida Blu di Legambiente" has selected 27 incredible beach towns in Tuscany.
Tuscany's coast is a great destination if you are looking for a beach holiday and luxury coastal hotels. Let us introduce to you 5 of the best beach hotels in Tuscany: their strength is certainly the beach, but they are able to offer you much more than this.
Choose Tuscany for your seaside holidays, and discover the region's beautiful coast. The hotels in our selection—ranging from long beachfront resorts in Versilia to wild coves in the Monte Argentario peninsula—are either on the beach or close enough that their guests can easily reach the beach.
Discover the beaches of Tuscany with our seaside offers.