Tuscany Information
More than just a region
Situated in central Italy, Tuscany embraces emblematically the very essence of "Italian-ness": history, art, nature and excellent cuisine.
The Region's borders coincide more or less with those of ancient, mysterious Etruria, whose name was subsequently transformed into Tuscia and later on into the current name 'Toscana'. But the region of Tuscany is not just a territorial entity – indeed its strong cultural and linguistic unity confers on it a well-defined and deeply-rooted identity.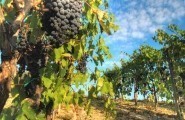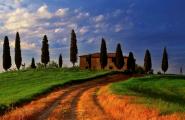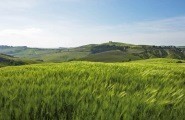 It consists mainly of hilly zones which in fact cover more than 66% of its territory. No wonder, then, that the Tuscan hills are so famous, the most renowned of which are the hills of Chianti. There are also level, plain areas, the most extensive being those of Maremma, but also important mountain massifs, hosting winter sports centres such as Monte Amiata or the Abetone.



Suggested Hotels:
Tuscany and its treasures
Its main city and symbol is, of course, Florence, a città d'arte without rival which is also the region's historic, artistic and economic hub. Definitely not to be missed for anyone visiting Tuscany or who is a first-time visitor to Italy, Florence offers, side by side with the grandeur and magnificence of its cathedrals and palaces, enchanting city views and glimpses of magic gardens. Yes, this city is indeed an open air museum, but its galleries also host rare treasures such as Botticelli's 'Spring', and Michelangelo's Doni Tondo and the superb David.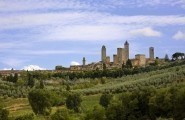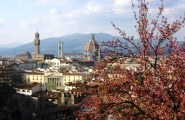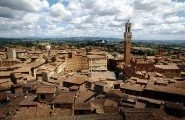 But this is not just true of Florence: the whole of Tuscany proudly flaunts the signs of its 2000 year history, with exceptional città d'arte and picturesque towns such as San Gimignano.

Sea & Nature
The region is not only art and culture – just move down to the coast to discover a variety of offers for seaside holidays in Tuscany. In Versilia, famous localities such as Viareggio, Forte dei Marmi and the Lido di Camaiore await you. The treasures of Maremma alternate with long sandy beaches and hidden bays. The Tuscan Archipelago offers unspoilt corners such as the beautiful beaches of the Isle of Elba.
Suggested Hotels:
For those of you preferring a glimpse of untamed nature, there are protected areas such as the Nature Park of Val di Cornia, a landscape and archaeological heritage, the Nature Park of Maremma, a mix of sylvan peace and majestic scenery, and the Nature Park of the Tuscan Archipelago, the most extensive Marine Park in Europe.
Suggested Hotels: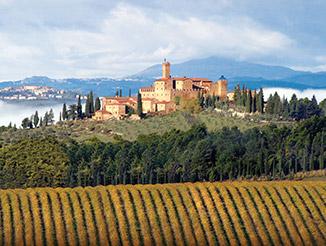 Northern Tuscany Hotels and Villas
Hotels and Villas East Tuscany
Hotels and Villas in South Tuscany