The Etruscan Coast
The Etruscan Coast is a wide stretch of coast extending from Livorno to Piombino and it owes its name to the colonization of this area by the ancient people who inhabited central Italy.
And indeed, the territory offers important testimonials to the presence of the Etruscans, especially between the Gulf of Baratti and Populonia, the only Etruscan settlement which grew up along the coast.

The Etruscan Coast not only hosts important archaeological sites, but is also an area of significant natural and marine interest, with the Hills of Livorno sloping down gently to wide beaches, such as the Marine of Cecina and Castagneto Carducci, and splendid white sandy beaches between Rosignano Solvay and Vada.
This Coast also includes the archaeological and nature sites of Val di Cornia, with the Archaeological Park of Baratti and Populonia and the Coastal Parks of Rimigliano and Sterpaia. The area's main city is lively Livorno, a beautiful coastal city, well worth discovering.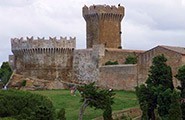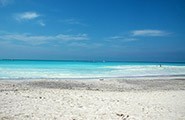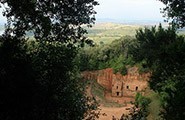 Here the tints of the Tuscan hills blend with the limpid depths of the Med, creating a setting which is bewitching throughout the year.

In the most authentic of Tuscan traditions, the richness of the territory finds its expression in the delights of the table: extra-virgin olive oil, honey, cheeses, cold cuts and preserves...These are the tastes and flavours of Mediterranean Tuscany. We suggest you follow the Pathway of Wine and Oil, a route through the Wineries where Sassicaia is born, a symbol of Tuscany, appreciated world-wide.
Suggested Hotels: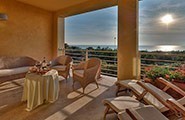 Tombolo Talasso Resort >(Castagneto Carducci)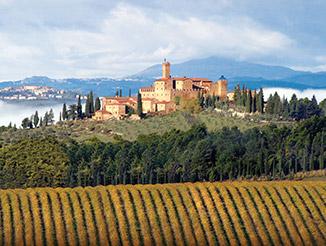 Northern Tuscany Hotels and Villas
Hotels and Villas East Tuscany
Hotels and Villas in South Tuscany