The Tuscan Archipelago
Aphrodite, the goddess of love and beauty, came to life from the spume of the sea. Still drowsy, as she attempted to fasten her necklace, she dropped seven pearls into the Tyrrhenian Sea. Elba , Giglio , Capraia , Montec risto , Pianosa , Gia nnutri and Gorgona: these are the names of the seven legendary pearls which make up the Tuscan Archipelago, situated in the Upper Tyrrhenian not far from th e southern coasts of Tuscany.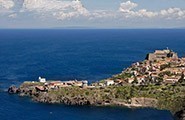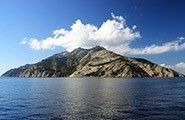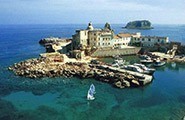 Declared a National Park in 1996, the Archipelago is a nature oasis covering some 300 km2, whose extraordinary richness comes from the variety of its seven pearls, each of which has its very own morphology and characteristics.

Linked by Nature's beauty, each of the islands offers extraordinary beaches of varying degrees of accessibility, with an unforgettable scenario for visitors: trekking and kayaking are often the only means of reaching some of their hidden treasures, which would otherwise be inaccessible.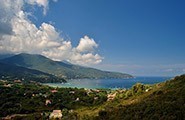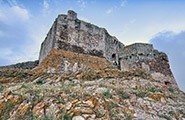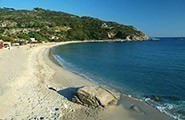 The largest island is Elba, and it is also the most heavily populated. Famous the world over for having hosted Napoleon in exile, it is rich in historical reminders, from the archaeological findings preserved in its museums, to the medieval Castle of Volterraio, and the Napoleonic residences such as the Palazzina del Mulini.
But what makes it truly unforgettable is the crystal-clear sea and its white sandy beaches such as Biodola, Procchio or the Spiaggia dei Cavoli. But not just a beach holiday – Elba is also the perfect destination for tourists in search of a sea-sports holiday and, thanks to the bath complex of San Giovanni, it is an excellent venue for those in search of relaxation and thermal treatments.
Suggested Hotels: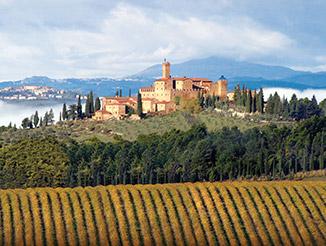 Northern Tuscany Hotels and Villas
Hotels and Villas East Tuscany
Hotels and Villas in South Tuscany