Siena Sight
Cathedral of Santa Maria Assunta
The Duomo of Siena, the Cathedral of Santa Maria Assunta, is an imposing Gothic Church with a Latin cross ground plan, three naves and a hexagonal cupola. Its façade is exceptionally beautiful, fashioned in white marble with insets of red Sienna and green Prato stone; its interior is spectacular and houses masterpieces by artists of the calibre of Donatello, Michelangelo and Pinturicchio. The most entrancing element is its floor – truly one of a kind – which depicts 56 scenes crafted with great skill in marble.
Where to sleep? Campo Regio Relais, Grand Hotel Continental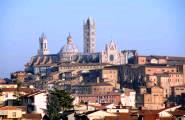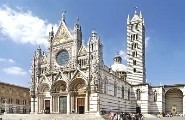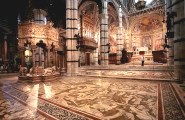 Piazza del Campo
Piazza del Campo, characterised by its shape as a sloping shell, is noted for its architectural harmony and ranks among the most beautiful squares in Italy. At one time it was used for fairs and markets, and it is where the world-famous and avidly followed (by the inhabitants) Palio is held. It is, however, a spectacle all year round thanks to the attractions which mark it: Palazzo Pubblico, seat of the City Hall and of the Civic Museum, the monumental Fonte Gaia; and the Mangia Tower, which at 87m height offers a wonderful view over the city.
Where to sleep? Campo Regio Relais, Grand Hotel Continental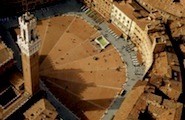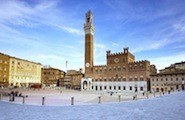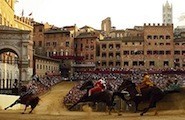 The hills of Chianti
Taken together with Florence, the hills of Chianti form picture postcard backdrops which have made Tuscany famous throughout the world. Chianti, the region which gives its name to a sublime red wine, is a hilly area whose borders are uncertain and are often squabbled over, set between the Provinces of Florence and Siena. In the heart of Tuscany, Chianti is an excellent starting point to discover the authentic soul of the Tuscan countryside, to savour its food and wine traditions and to visit the best known città d'arte.
Where to sleep? Hotel Le Fontanelle (Pianella), Castel Monastero (Castelnuovo Berardenga), Borgo Scopeto Relais (Castelnuovo Berardenga)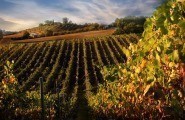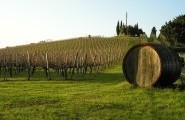 Val d'Orcia
Val d'Orcia is a wide valley set in the Province of Siena and partly in that of Grosseto. A source of inspiration for many Renaissance painters, it is famous for its entrancing scenery, which has led to its listing by UNESCO as a World Heritage site, as an example of the excellent work of the hand of man. The atmosphere of Val d'Orcia is truly unique – surprising its visitors with its softly rounded hills criss-crossed by shady wooded pathways, its charming medieval hamlets and majestic castles.
Where to sleep? Castello di Velona Resort (Montalcino), Castello Banfi Il Borgo (Montalcino), Lupaia (Torrita di Siena)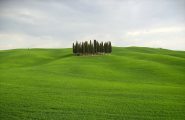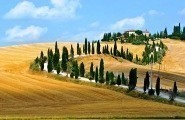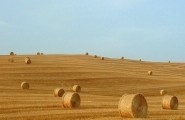 San Gimignano
The splendid small town of San Gimignano is set on a hill of the Val d'Elsa, half way between Siena and Florence, and is an excellent example of a well-preserved medieval hamlet. It boasts 16 medieval towers which today mark the city's profile, all that remains of the 72 which proudly identified the Municipality in the period of its greatest splendour. Due to its beauty and the unique nature of its medieval centre, in 1990 it was declared by UNESCO to be a World Heritage site.
Where to sleep? Palazzo San Lorenzo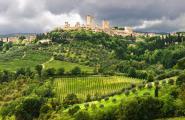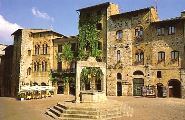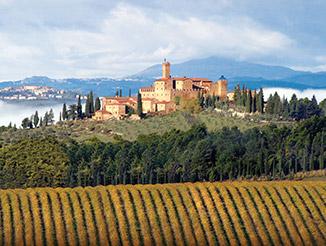 Northern Tuscany Hotels and Villas
Hotels and Villas East Tuscany
Hotels and Villas in South Tuscany