Tuscany's Thermal Spas Sight
Saturnia
Legend has it that Saturn, at war with Mankind, cast a thunderbolt to the earth, causing warm sulphurous water to spout up. Saturnia's springs were already known in Roman times for their healing properties. This much-frequented thermal spa is situated on the hills of the Maremma in the Grosseto area and today it offers not only thermal cures but also some unrivalled natural scenery and interesting archaeological sites.
Where to sleep? Terme di Saturnia Spa & Golf Resort >>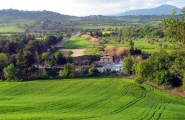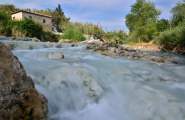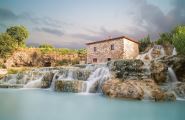 San Casciano dei Bagni
The foundation of San Casciano dei Bagni is strongly linked to the presence of thermal waters of a mean temperature of 40°C, popular in Roman times.
With its 42 springs this exceptionally beautiful Tuscan village occupies third place in Europe for its flow of thermal waters, with 5.5 million litres per day. The lush countryside round San Casciano makes it the ideal spot for those in search of a relaxing vacation amidst the greenery of Tuscany.
Where to sleep? Fonteverde Tuscan Resort & Spa >>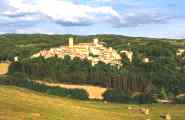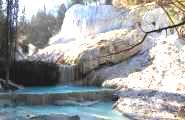 Chianciano Terme
Chianciano Terme is one of the best known thermal spas in Italy; it not only offers accommodation and ancillary services of excellent quality, but also occupies a perfect strategic position. Set between the Val d'Orcia, Valdichiana and the hills of Montepulciano, it is the best location for trips to discover Tuscany's artistic and cultural gems, as well as those of nearby Umbria.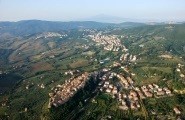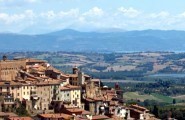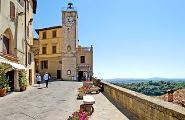 Montecatini Terme
Montecatini is a well-known thermal spa town combining its curative waters with a convenient location, ideal for reaching Florence, Siena, Lucca, Pisa and all of Tuscany's main città d'arte. Montecatini Terme is the ideal spot for those seeking the relaxation of a thermal spa holiday in the green countryside of Tuscany. Don't miss a trip in the wooden carriages of the funicular railroad linking Montecatini Terme with the ancient village of Montecatini Alto.
Where to sleep? Grotta Giusti Resort Golf & Spa >>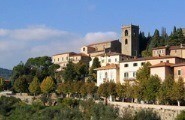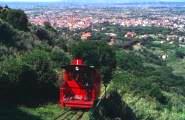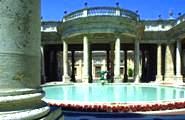 San Giuliano Terme
Originally known as Acquae Pisanae, and subsequently as Bagni di Pisa, San Giuliano Terme hosts an important thermal spa and one of the few mineral hot springs in Italy.
It lies between Pisa and Lucca, at 830m asl, and enjoys a refreshing mix of mountain and seaside areas. Visitors will also be able to enjoy pleasant walks and mountain-biking.
Where to sleep? Bagni di Pisa Palace & Spa >>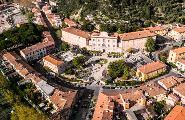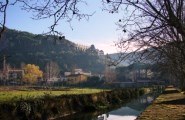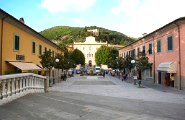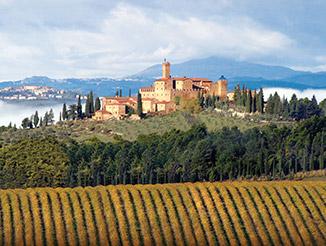 Northern Tuscany Hotels and Villas
Hotels and Villas East Tuscany
Hotels and Villas in South Tuscany