Beaches of the Tuscan Archipelago
Beach of Biodola.
Situated on one of the most beautiful gulfs of Elba, Biodola is close by Portoferraio and offers clear seas and fine sand. Backed by Mediterranean brush growth, Biodola is a mix of unspoilt nature and modern facilities and comfort.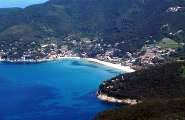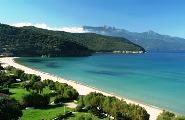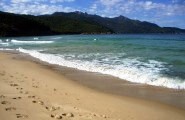 Beach of Procchio
Procchio is one of the most extensive and best served sandy beaches on the island. This stretch of coast also offers tourists the chance to visit several sites of industrial archaeology, evidence of the island's past as a centre for the working of iron and copper.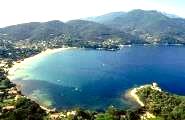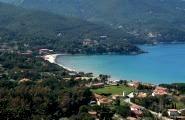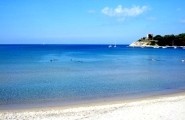 Cavoli Beach
Set in the Mediterranean vegetation of the south-western coast, Cavoli is one of the most popular beaches on Elba, famous for its fine white sand and the beauty of its surroundings.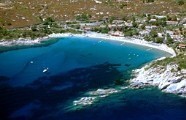 Lacona Beach
Lacona, on the western side of the Island, offers a fine sandy beach. With a full range of facilities, it is much loved by the younger set, who enjoy sea sports and other energetic activities.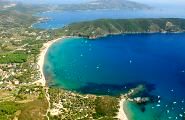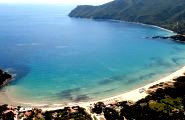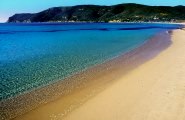 Sansone Beach
Just a short distance from the beaches of Biodola and Scaglieri, the beautiful beach of Sansone is marked by the white pebbles which give the sea an exceptional luminous tinge. The 10-minute walk required for access to the beach ensures that this stretch of coast is never crowded.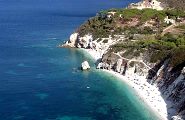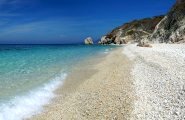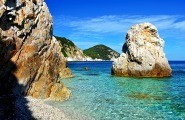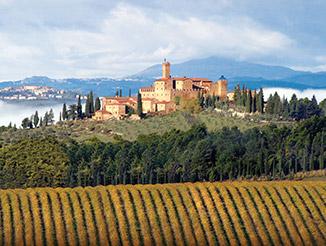 Northern Tuscany Hotels and Villas
Hotels and Villas East Tuscany
Hotels and Villas in South Tuscany