Pisa, Lucca and Versilia
Lucca and Pisa, smal l gems of north-western Tuscany, are two exceptional città d'arte, and due to their proximity to Versilia they offer an excellent opportunity to fit a cultural interlude into a seaside holiday in Tuscany.
Suggested Hotels:
Lucca's origins are uncertain, but it was certainly an important Roman centre and signs of this period are evident: in the grid structure of the streets of the historic centre; the shape of its Piazza, at one time the site of the Amphitheatre; and today's Piazza San Michele, the ancient Forum.
Another striking historic testimonial are the ancient Renaissance curtain walls which surround the whole city and indeed are its symbol worldwide. So you have "Lucca Fora" and "Lucca Drento" – the city outside and inside the walls. You can either choose to walk along the paths in the shade of the walls or discover the heart of the city, with its fine Duomo, the picturesque Piazza dell'Anfiteatro, and the Guinigi Tower, the only one of its kind with an unexpected hanging garden.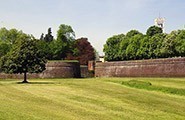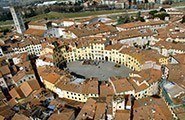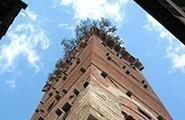 The fascination of Pisa, an ancient Maritime Republic which for many years was the undisputed queen of the Mediterranean, has been limited in error to its famous Leaning Tower. But Pisa is much more than this, albeit unique, symbol which not by chance is situated in the so-called Piazza dei Miracoli, whose name comes from the extraordinary concentration of religious buildings at this site.
Pisa is a city rich in monuments and museums which bear testimony to its glorious past; a city which will astound you, with the romantic stretches of its pathways along the Arno; an important University centre, young and dynamic, and always the meeting point of travellers and poets.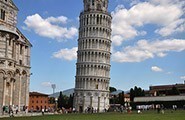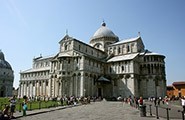 Versilia is one of the best known seaside resorts in Italy, much appreciated for its beautiful beaches and the quality of its facilities. Viareggio, Forte dei Marmi, Lido di Camaiore and Marina di Pietrasanta offer well-equipped beach lidos and vibrant night-life. So these double attractions make Versilia the ideal spot not only for family holidays but also for young people in search more lively forms of entertainment.
Suggested Hotels:
If you find it difficult to choose between a seaside holiday and a cultural trip, Lucca and Pisa offer the ideal solution: the sea of Versil ia with the bonus of the culture and artistic fame of Tuscany's very soul.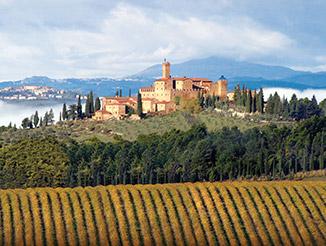 Northern Tuscany Hotels and Villas
Hotels and Villas East Tuscany
Hotels and Villas in South Tuscany