Maremma
Set on the borders with Latium, in the southern portion of the region, Maremma is the most untamed area of Tuscany, and Dante, in his 'Divine Comedy', identified its borders in Cecina and Corneto, the present-day Tarquinia.

For its many aficionados, Maremma jealously guards the most authentic spirit of Tuscany, be it with its verdant countryside or its small hamlets which have remained largely unchanged from the Middle Ages.
Historical traces are well evident throughout the area and go back even further in time, to the Etruscans, followed by Roman domination and finally the Aldobrandeschi family.
The main city of the area is Grosseto, whose imposing curtain walls are the most evident symbol of the domination of the Medici.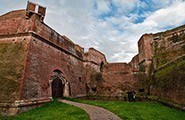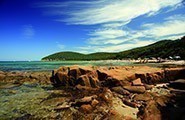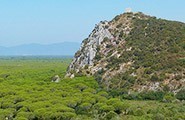 But Maremma has more besides its wealth of archaeological attractions, as it prides itself on the sheer breadth of its tourist offer. Its multifaceted landscapes are home to as many tourist destinations, all sharing the genuineness of an area still to be fully discovered.
Maremma extends along a coast with crystal clear seas alternating with the beautiful beaches of the Gulf of Follonica, the bathing lidos of Castiglione della Pescaia and the hidden coves of the Argentario.

For those in search of a holiday immersed in nature, the Nature Park of Maremma is certainly not to be missed – this is an area with thick woods, green hills and typical lake environments of great natural interest. And, cherry on the cake, the sulphur springs of Saturnia offer a fine thermal spa vacation in Maremma.

Notwithstanding the fact that it is seen as slightly off the beaten track from traditional tourist routes, Maremma also offers facilities and night-life in localities such as Orbetello , Argentario and Punta Ala, not forg etting th e traditional food and wine routes which have made Tuscany famous throughout the world.
Suggested Hotels: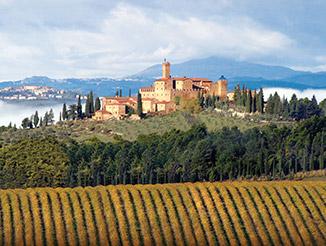 Northern Tuscany Hotels and Villas
Hotels and Villas East Tuscany
Hotels and Villas in South Tuscany