What is Chianti?

One of the most well-known wines in the world, surely Italy's most famous wine label.
One of the most appreciated countryside destination in the world, surely the most evocative postcard of Tuscany.
Chianti is a Tuscan wine region which covers a wide hill area in the heart of the Tuscan Region. Best-known, the DOCG sub-zone of Chianti Classico boasts around 7000 hectares of vineyards, which produce the famous red wine of the same name.

Suggested Hotels:
The landscape is absolutely amazing: "le Dolci Colline" are a masterpiece sketched with geometrical vineyards, cypress-lined roads and silver olive tree groves.
Whether you know its green hills or its red wine, everywhere in the world Chianti means Excellence.


Where is Chianti?
Geographically speaking, the Chianti borders are not clearly defined: the gentle hills cover the countryside area between Florence and Siena, stretching for about 20 km from North to South and extending to the East toward Arezzo.
Historically, the Chianti region has been point of contention between Florence and Siena and even today you will hear about the "Chianti Fiorentino" and the "Chianti Senese".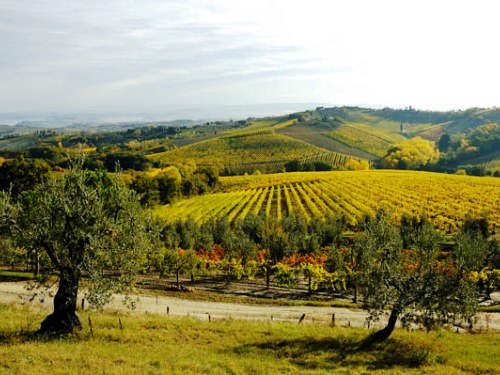 Anyway, we keep out of the dispute and enjoy the common Beauty and the unique position of Chianti, which is the ideal destination to visit Tuscany: the green countryside just few km away from art cities such as Florence, Siena, Arezzo and San Gimignano.


Where to stay in Chianti?
Now that we have clear up what Chianti is, it seems to be the ideal destination for Italian holidays, but there is a problem: the embarrassing wealth of choices in finding an accommodation in Chianti.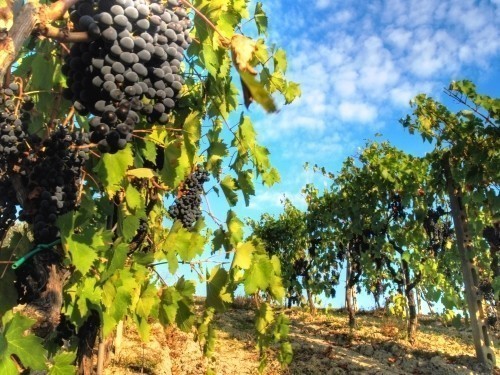 Are you looking for a hilltop hotel in Tuscany or a luxury villa in Chianti? Maybe do you prefer a farmhouse in the Tuscan countryside? Are you thinking about a Chianti tour?

In Chianti you will find what you are looking for.
Pour a glass of Chianti wine and plan your holidays in the heart of Tuscany!
Suggested Hotels: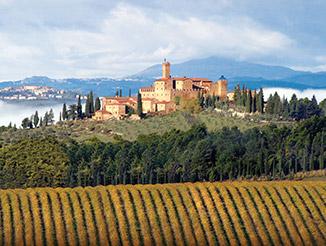 Northern Tuscany Hotels and Villas
Hotels and Villas East Tuscany
Hotels and Villas in South Tuscany